Dear Members,
We are excited to announce that our Memorial Tennis Competition is now live on the portal.
To participate in this event, please complete the registration process by following the below link. Make sure to register before the deadline so that we can organise the tournament properly.
We encourage all members to participate and show off their skills on the court. It's going to be a fun and competitive event, and we can't wait to see everyone there.
Thank you for your continued support, and we look forward to seeing you at the tournament!
Best regards,
Efi, June & Bill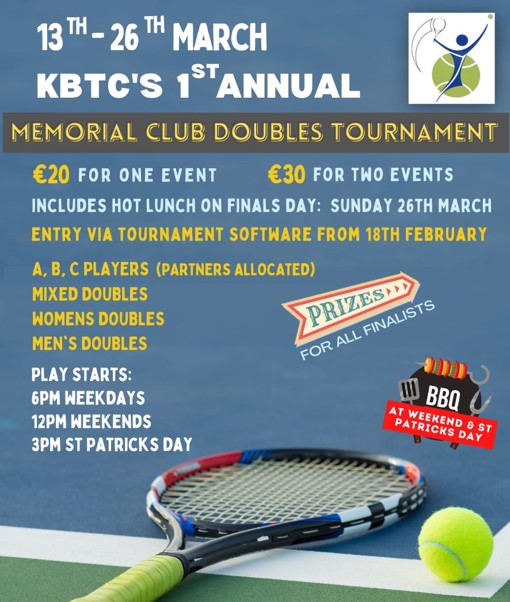 In memory of our deceased members we have organised a collection for two worthy charities, so bring some coins in your racket bag on the night or donate online the links below.