Members' Contact Details
To access members' contact details, use the directory in the court booking system. Only members have access to this system. You have the choice to make your contact details available to all members or not.
To find another member's contact details:
Log into the system using your user ID and PIN as you would for booking a court and select the Directory button.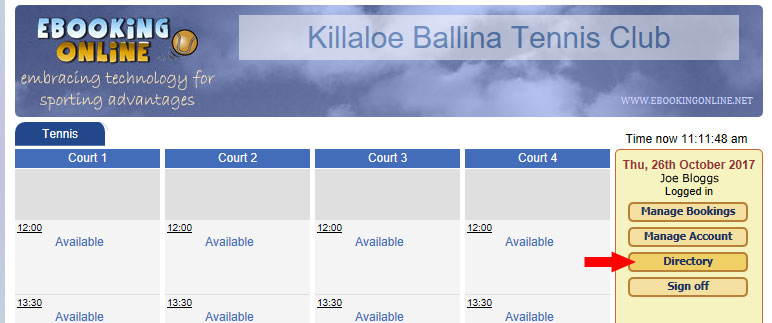 From the Player's Name drop-down list, select the player you wish to contact, and click the Get Info button.
If you want to keep abreast of club activities, it is important to ensure that your email address is current on the directory, which is used for distributing emails to all members. Also, if you want other members to be able to contact you easily, you may want to add your phone number to the directory.
To add/update your own details (email, phone number and PIN):
Click the Manage Account button just above the Directory button.
Add or edit your details, and click the Update Details button.
To access the court booking system, click the link below: